Thursday, October 29, 2009
Tuesday, October 27, 2009
One of my neighbors
got mugged
, threw a cup of coffee at the guy while pulling his gun.
Friday, October 16, 2009
Stop Huntington Animal Cruelty
convictions
upheld
2-1.
The 9th circuit has reversed Jim Bopp's injunction on the release of the names of the petition signers in the Washington State gay marriage referendum.
Thursday, October 15, 2009
irony department: james madison university is
FIRE
's repressive speech code of the month. the code prohibits indecent or lewd conduct or expression, even off campus.
so if jane doe sings "bend over greek sailor*" in the privacy of her shower, she violates the code.
* google isn't turning up the whole lyrics but did have this:
A long-haul trucker has to work on Christmas morning. He stops at a diner and orders eggs bennedict. The waitress brings his breakfast out on a chrome hubcap, and he says "Hey, what's with the hubcap?"
And the waitress replies "Oh, there's no plate like chrome for the hollandaise."
video of randall munroe wearing the green stripy shirt.
http://www.youtube.com/watch?v=DqEF9il53JM&feature=related
I knew this local gay activist, Marla. Turns out her girlfriend [may have, allegedly]
embezzled
$6 million,and they'd been donating a lot of it to Democrats and NPO's. E.g. Hillary, and was Andre Carson's biggest individual contributor. Happened to see this in a physical newspaper a roommate picked up. A
blog
has more
.
Wednesday, October 14, 2009
Jim
Hutton was a great actor, never got great roles. I only figured out yesterday that
Timothy
Hutton, who does get great roles, is his son.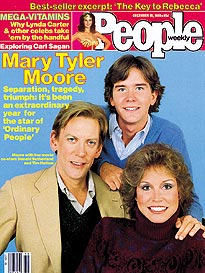 Tuesday, October 13, 2009
wisdom from /ck/, in a thread about living on $20 a week.
Flour, Butter, refried Beans, sugar, peanuts, unsweetened plain yoghurt, coco powder, garlic,
flour + hot water = dough
dough + rolled = in pan = tortillas
tortillas + refried beans + plain yoghurt = burritos
sugar + butter + handmixer = creamed butter
peanuts + oven = roasted peanuts
roasted peanuts + flour + coco = cookie mix
creamed butter + cookie mix = peanut brownies
flour + water = scone dough
dough + oven = scones/(scone loaf of bread)
garlic + butter = garlic butter
garlic butter + scones + oven = garlic bread
- heaps of other crap you can make

Thursday, October 08, 2009
eat me
infamous new york deli now cookbook kenny shopsin.
Tuesday, October 06, 2009
moore's law: bbc
reports
gordon moore has grown a new skull, after head injury 50 years ago.
Sunday, October 04, 2009
I went to see the
Tucker Max movie
this morning (AM=$5 instead of $10.)
I liked it, as I had expected to, but there were only 2 other people there,so I'm not sure they'll be able to have their national big opening next week.
Went to see it again tuesday with some friends, who liked it. There were 2 other people in the theater for a total of 5.
It looks like the national release is getting cut way back, a few hundred theaters instead of 2000.
Friday, October 02, 2009
Half of babies born in rich world will live to 100,
reports
Reuters.
Addictive toothpaste, hmm.
Thursday, October 01, 2009
The supreme court has not only taken alan gura's 2nd amendment case about the chicago firearms ban, they will also consider it both as due process and under the privileges and immunities clause.
Happy Fiscal New Year everybody.