Tuesday, December 30, 2008
I was in Delaware yesterday and while there usually read the News Journal, but I missed
this story
about a dead parrot, but Howard didn't.
It's not a joke; it's a story about people who get locked up and aren't allowed to make a phone call, so their pets or kids starve to death.
Friday, December 26, 2008
What I've been reading while on the East coast:
43. Julia Child, My Life in France. enjoyed.
44. John Grisham, the Broker, one i'd missed and read quickly before giving away.
OK but no King of Torts.
45.
A Short History of Scotland
(started, won't finish - or maybe i will now that i found it online.
46. The Vantage Point, Lyndon Johnson (started, will take up to a year to finish)
47. Girl Genius: print version of a
webcomic
, manga-ish, a gift.
So that gives me about 4 days to read three more books to hit 50, if I count ones started but not finished.
I've read all the Wodehouse here; those are about the only ones I can read in a day.
I re-read
Psmith in the City
, hoping to find Psmith's description of socialism, but I guess it's in
Mike and Psmith
. More wodehouse online at http://
www.gutenberg.org
/browse/authors/w#a783
It is conceivable that I might find 3 books I've read this year but forgotten to blog.
If I get bookshelves, I have a new house to put books up in instead of keeping them in boxes.
That'll be one of my goals this year: move into the new house and stop paying rent on my apartment.
But it's not a goal for this next month; I'll wait till it's warm and the plumbing is further along.
Update: 48. Joe Biden, Promises to Keep, present from my sister in Hawaii came today, was very good.
49 The Foot Book, Theodore Geisel Suess.
50.
Penrod
, Booth Tarkington.
Sunday, December 21, 2008
5 degrees out. ice inside the windows. going back to bed. on hiatus till after xmas.
oh and happy winter everybody. merry festivus.

Friday, December 19, 2008
word for the day: taiyaki. a fish shaped waffle.
http://en.wikipedia.org/wiki/
Taiyaki
http://en.wikipedia.org/wiki/
Wagashi
word for the day:
Ucalegon
:
A Ucalegon is a neighbour whose house is on fire. It seems impossible that there should be a word for this, but here you are (courtesy of Trojan legend, in which Ucalegon was an unfortunate, burned-out neighbour of Aeneas). An extremely rare word, though one should not be burning to have a chance to use it. A mere neighbour, whose house may or may not be in flames, is an accolent.
found at xkcd forum.
Thursday, December 18, 2008
I think we are putting together the best basketball-playing cabinet in American history. And I think that is worth noting.
-
Obama
.
Mr Volcker is 6ft 7in, played basketball for Princeton and is a towering 6ft 7in tall. The only drawback in terms of his court skills is that he is now 81.
Barry Obama, college photo.
Tuesday, December 16, 2008
Public Citizen's Paul Alan Levy is continuing his work on standards for discovery of anonymous speech in internet libel cases, this time in Maryland, reports the
Washington Post
, as noted by
Howard
.
It's a case about whether a Dunkin Donuts was one of the dirtiest restaurants the anonymous poster had seen. As a literalist, I'd say it's one of them,and since true, not libel.
Friday, December 05, 2008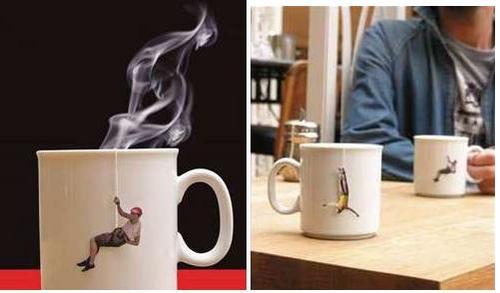 reading:
openly bob
. It's your basic "small town catholic gay boy moves to the big city" book,
but he was an english major and a standup comic, so it's well-written and funny.
That's book 39 for the year, so I won't make 50 unless I run across a stash of stuff I've read and forgot to blog. On the other hand there's about 4000 pages of Neal Stephenson in there.
Reading: All Too Human,
George_Stephanopoulos
.
P. 33: a henchperson meets him at the airport. Clinton greets him at the door, takes him to a bedroom, Clinton takes his pants off. Hilary comes in, they kiss.
I found this amusing, although it quickly goes back to story of politics, which I like.
It's the story of a greek orthodox altar boy who makes a pact with the devil.
I'll be offline this next week,and this is one of the books I'll bring.
Tuesday, December 02, 2008
Obama appoints James Jones security advisor.
Monday, December 01, 2008